When Ashley Roberts stepped out in this must have Jacket all was confirmed! This stylish piece is a must have. The faux fur makes it a winter essential but the colours and style make it oh so stylish. The pussycat doll wore it with a long silk vibrant dress and mint coloured heels. Proving that dress it up or throw it over a casual outfit, Its definitely a statement pieces.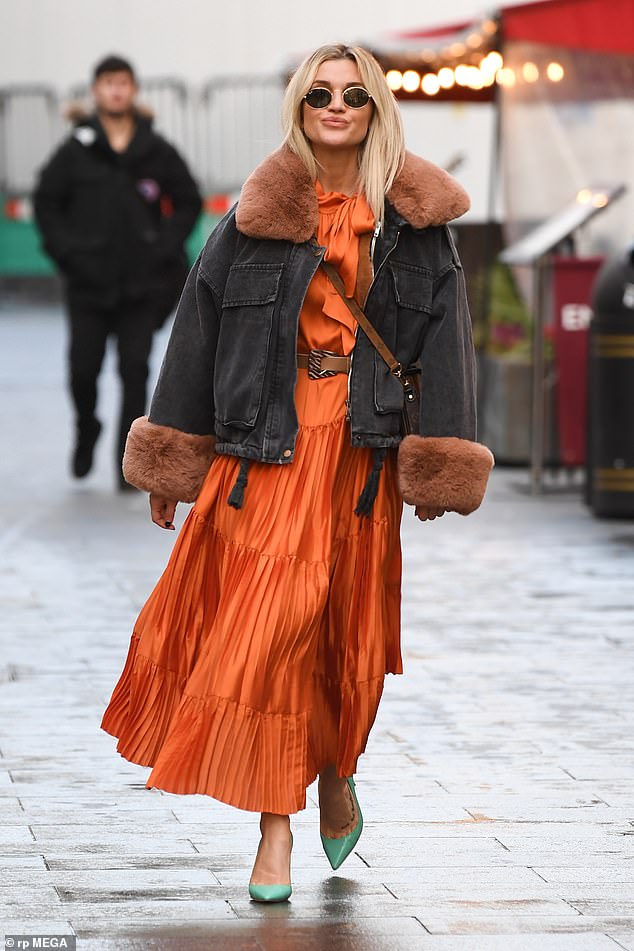 The Pussycat Dolls were due to embark on their much-anticipated world tour earlier this year, but the chart-topping girl group had to scrap their plans due to the coronavirus pandemic.
Ashley previously described the delay to their much-hyped comeback as being a bit 'comical'.
The radio star explained: 'Covid came in and said: "Er, no, no!" to everything. We waited 10 years to get this reunion off the ground and so it's actually comical. But it's for the best because everyone's safety is what matters most.'
We cant wait to see the girls back on stage, The outfits, the energy and the music we all love to hear and see again.